What We Do:
Checkedandset is ready to provide you with access to professional insight and advice on how to best represent yourself, your accomplishments, and your ambitions in this very competitive aviation marketplace. Founded by former major airline hiring manager Captain Charlie Venema, we provide two fundamental services to airline pilots seeking the next level of their career; Resume and Application Reviews.
We will work together to make sure that your resume and applications are accurate and reflect your accomplishments effectively.
How It Works:
At Checkedandset our process is simple, you pick the services that you want and schedule a session via our online availability tool. Be ready to attach your resume or application(s) so that we can look at them in advance of our time together.
All of our meetings are done online via a GoToMeeting and we will work directly with your provided documents. Internet access is required, and a microphone is helpful, but a call in number will be provided as well.
Our Team:
Charlie Venema is a 31 year airline pilot serving as a 737 Captain for a major US airline and was formerly the manager of pilot hiring for his company. As a manager and recruiter he has reviewed thousands of resumes and applications, met face to face with hundreds of candidates at industry career fairs around the country and was directly responsible for hiring nearly 1,000 mainline pilots.
Learn More...
Amy Briney serves as our Administrative Assistant. Amy is a graduate of Augustana College and also has a Masters degree in Communication Disorders from Marquette University. After working as a pediatric Speech Pathologist for several years, she took time away from the workforce to move about the country and raise a family.
Learn More...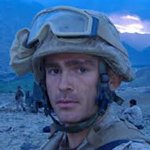 Casmer "Pigeon" Ratkowiak is an A-320 First Officer for a major US airline and has 20 years of experience as a Marine including over eleven years flying the F/A-18 and T-45 and over six years in multiple staff assignments in aviation safety and aviation resource planning and as a ground forward air controller with an infantry battalion.
Learn More...
Dale McLeod is a Boeing 737 Captain for a major US airline with a civilian background and has been a pilot since 1983. Dale is a current CFII and MEI and is very active in the general aviation world. He is currently enjoying life as a line pilot for the airline but has previously spent over 13 years as a Check Airman / Evaluator and LCA on the Boeing 737, 757 and 767 fleets.
Learn More...
Dan Stoker is a former MD-88 Captain and current A-320 First Officer for a major US carrier and is currently taking mil leave to fly the Mighty Eagle at Barnes ANG.  He started his military flying career as a T-38 Instructor Pilot, going on to fly F-16s in Japan and did a non-flying job as a commander of small team of specialists.  He deployed to Iraq and Afghanistan in support of combat operations.
Learn More...
Jacob Curry is a former Cavalry Scout and current AH-64 pilot in the Texas Army National Guard with 15 years of service and counting. He is a graduate of Sam Houston State University with a Bachelor's of Science in Kinesiology focused on clinical exercise science and biomechanics.
Learn More...
JerriLynn Patriquin brings a depth and breadth of understanding, experience, and expertise to the entire application and interview processes, having assisted in the successful interview preparation of thousands of aspiring airline pilots during her tenure at Emerald Coast Interview Consulting for the past 6 years.
Learn More...
Mark "Skeeter" Fenwick is a 737 First Officer at a major US carrier, and a reserve Marine staff officer. During 17 years of active duty service as a Marine EA-6B Prowler pilot, Mark amassed over 3,000 flight hours and flew on seven combat deployments. He served as an EA-6B Weapons and Tactics Instructor and as an instructor at the Marine Aviation Weapons School. Mark also flew the C-9B Skytrain II on worldwide missions to more than 20 countries.
Learn More...
Renée Farrar served as an Assistant Professor of English at the US Military Academy at West Point from 2014-2019. She is a published author, experienced instructor, and meticulous editor.  She is highly trained in human resources and has over a decade's worth of experience coaching individuals in college, program, and scholarship applications and interviews.
Learn More...
Sean "Trimm" Williams is a 737 First Officer with a major US carrier and an Air Force Reserve C-146 pilot. He has over 22 years of military service including 18 combat deployments in support of global special operations. He has flown the MC-130P, MQ-9 and C-146 with over 4,000 flight hours.
Learn More...
Wes Erickson is an A320 First Officer for a major US carrier. His career progressed through the regional airline industry where he flew turboprop and turbojet aircraft. In addition to being a captain, he trained and evaluated systems knowledge and operational procedures for new and upgrading pilots as a Ground Instructor.
Learn More...